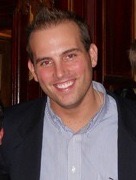 Michael J. Cronin
Due Diligence & 1031 Exchange Specialist
Barnside Capital, LLC
---
Michael's focus is on the acquisition and due diligence of replacement properties for 1031 clients. Mike recently moved from Boston to Winter Garden, FL to open an office in the Central Florida area.
Previously, Michael was a vice president at Meridian Capital Partners in Quincy, MA where he administrated first line due diligence of private placement memorandums of each offering MCP offered. He also established relationships with sponsors of 1031 tenant-in-common (TIC) & delaware statutory trust (DST) private placement offerings.
Michael's career began with him managing the multi-platinum groups LFO and O-Town. The success of these groups was due in part to his operational management, negotiations, and sales skills. From this venture, Cronin moved to senior operations manager of DMP Mortgage Solutions where he managed and trained loan officers, keeping to strict compliance regulations.
The former Kingston, MA resident attended Harvard University, where he studied history and economics. He holds his security licenses as well as a real estate license in Massachusetts. He is an active volunteer, and managing director/co-founder of the Rich Cronin Hope Foundation.
[maxbutton id="1″]